OBSERVING SITE
Old Elizabethans Memorial Playing Fields, Gypsy Corner, Mays Lane (Barnet Gate Lane end), Barnet, EN5 2AG
Unfortunately there is no direct public transport. The nearest is about 1 mile. The closest underground is High Barnet - as below.
Those without their own transport could contact one of the Committee - see CONTACT page
In case of inclement weather, the fall-back position is The Old Red Lion Pub, at the junction of Mays Lane with the A1000.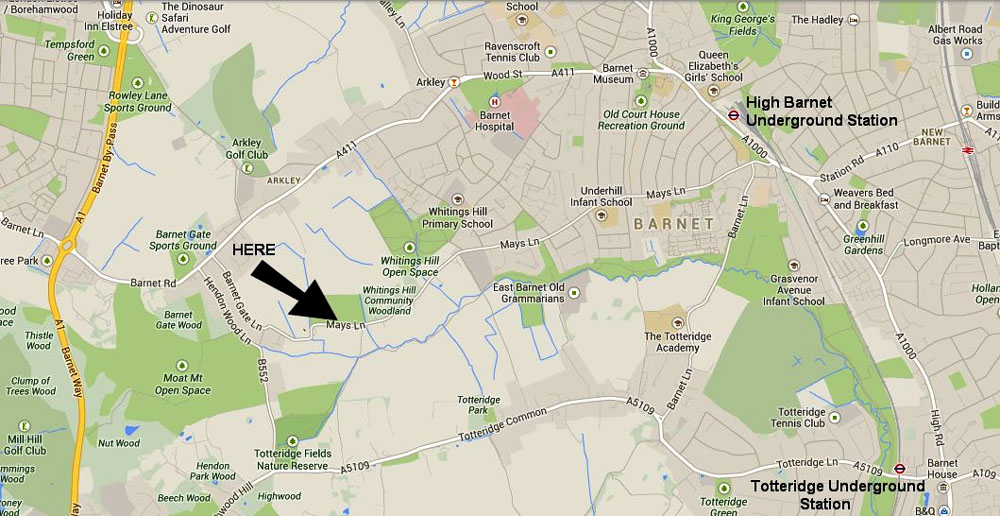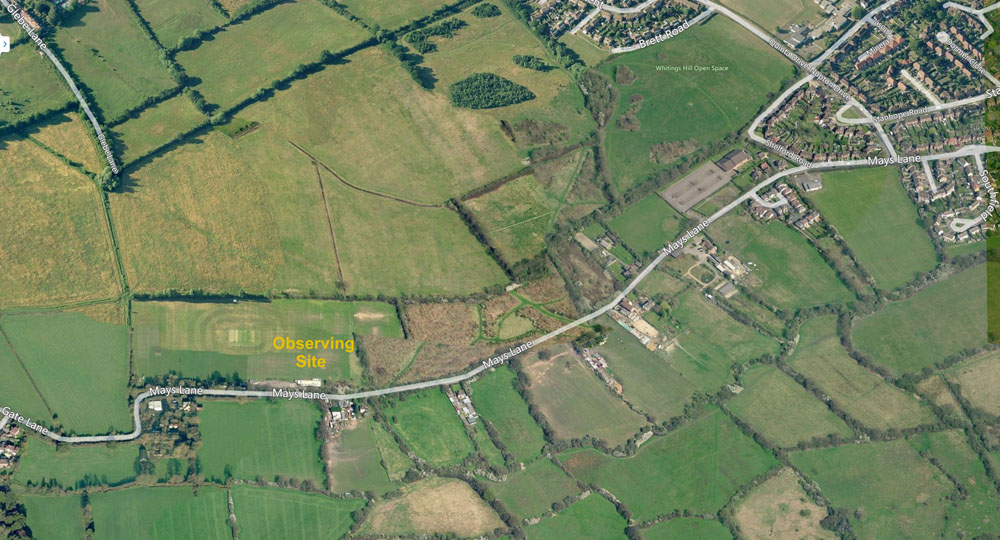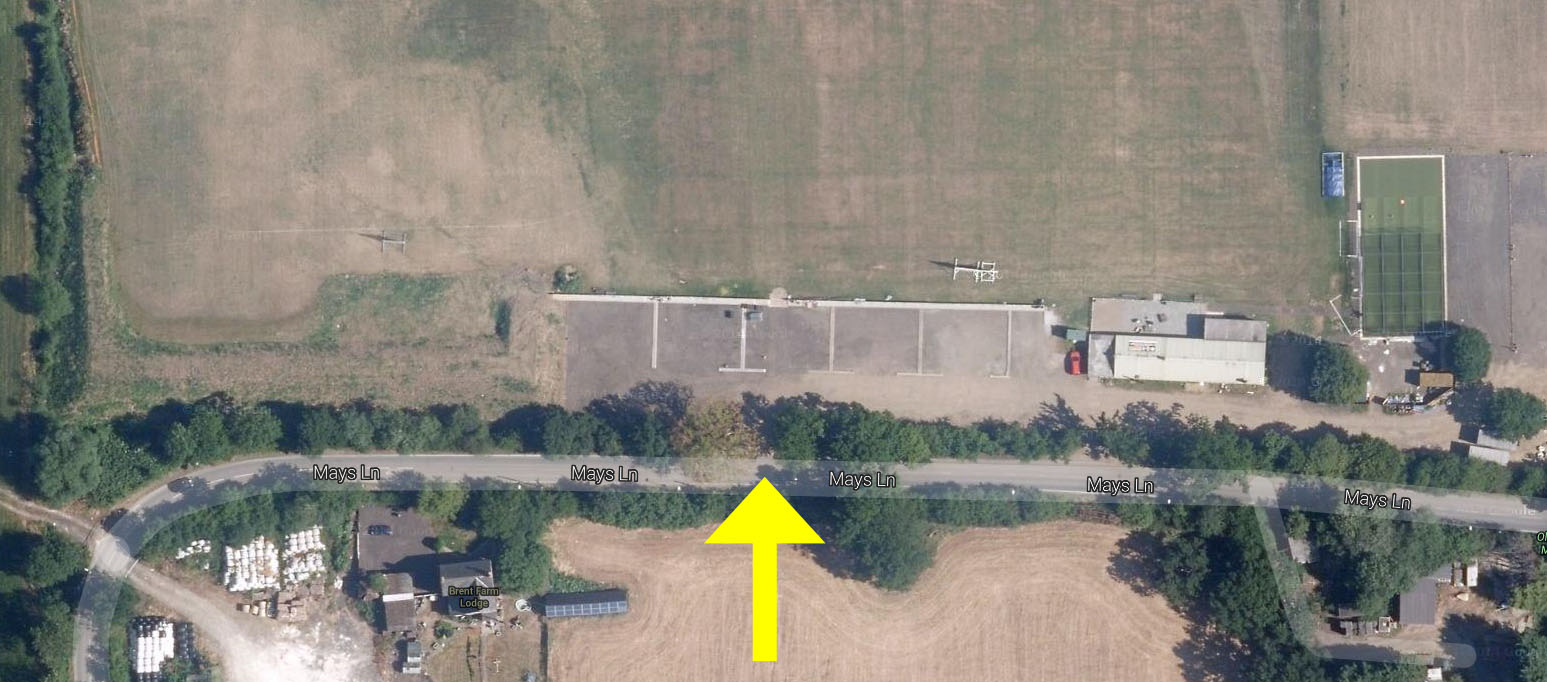 The entrance from Mays Lane is shown above